Parent child planting is an amazing and rewarding activity that is not only fun but also has numerous benefits. This activity involves parents and their children planting together, fostering a sense of collaboration and teamwork, while also providing an opportunity for families to spend quality time together.
亲子种植是一项令人惊奇且有益的活动,不仅有趣而且有很多好处。这项活动让父母和他们的孩子一起种植,培养协作和团队精神,同时也为家庭提供了一个共度美好时光的机会。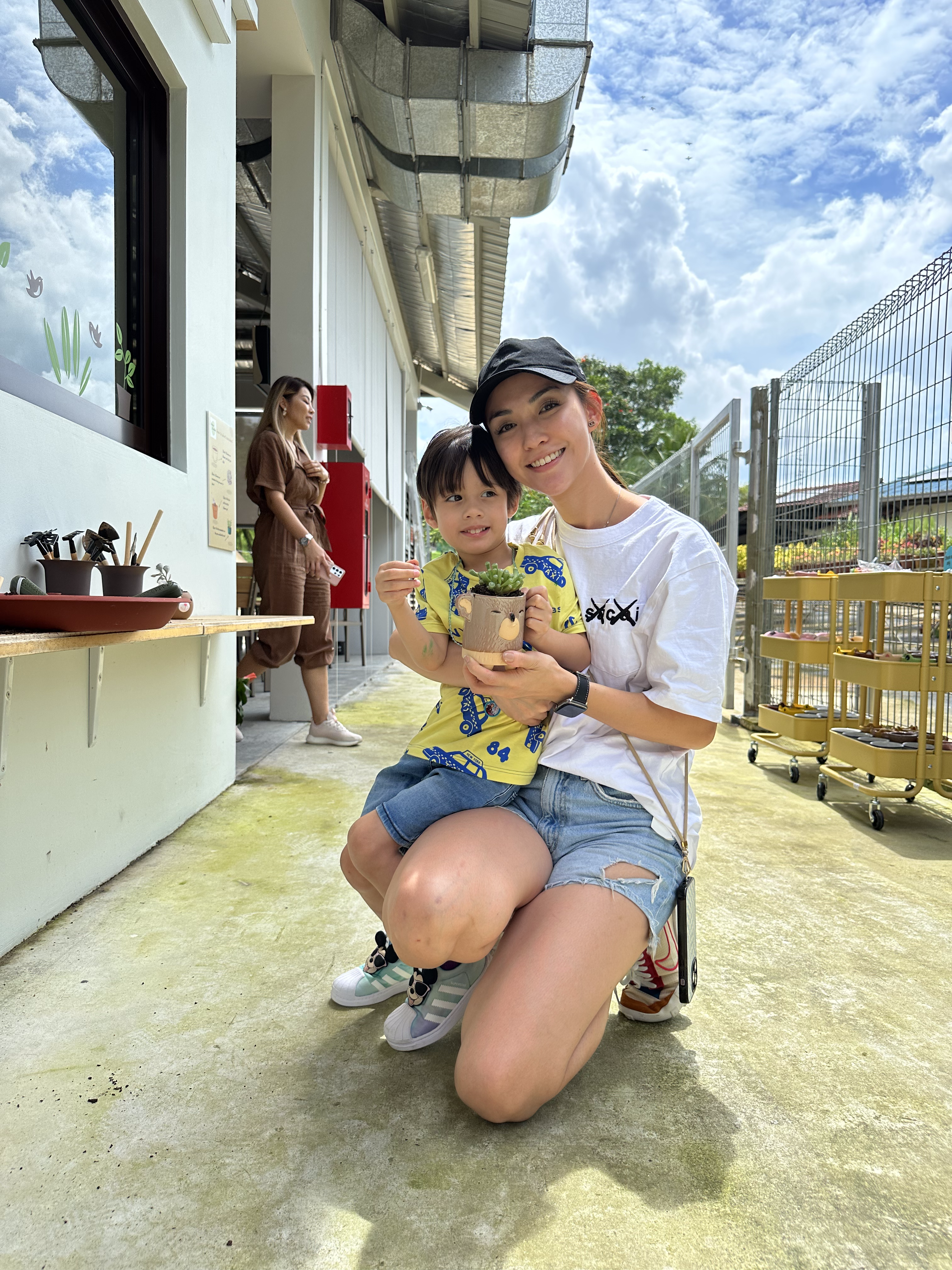 One of the most significant benefits of parent-child planting is that it encourages children to appreciate and respect the environment. By involving them in the process of planting and caring for plants, children learn about the importance of nurturing and protecting our natural resources.
亲子种植最显着的好处之一是它鼓励孩子们欣赏和尊重环境。通过让他们参与种植和照料植物的过程,孩子们了解培育和保护我们的自然资源的重要性。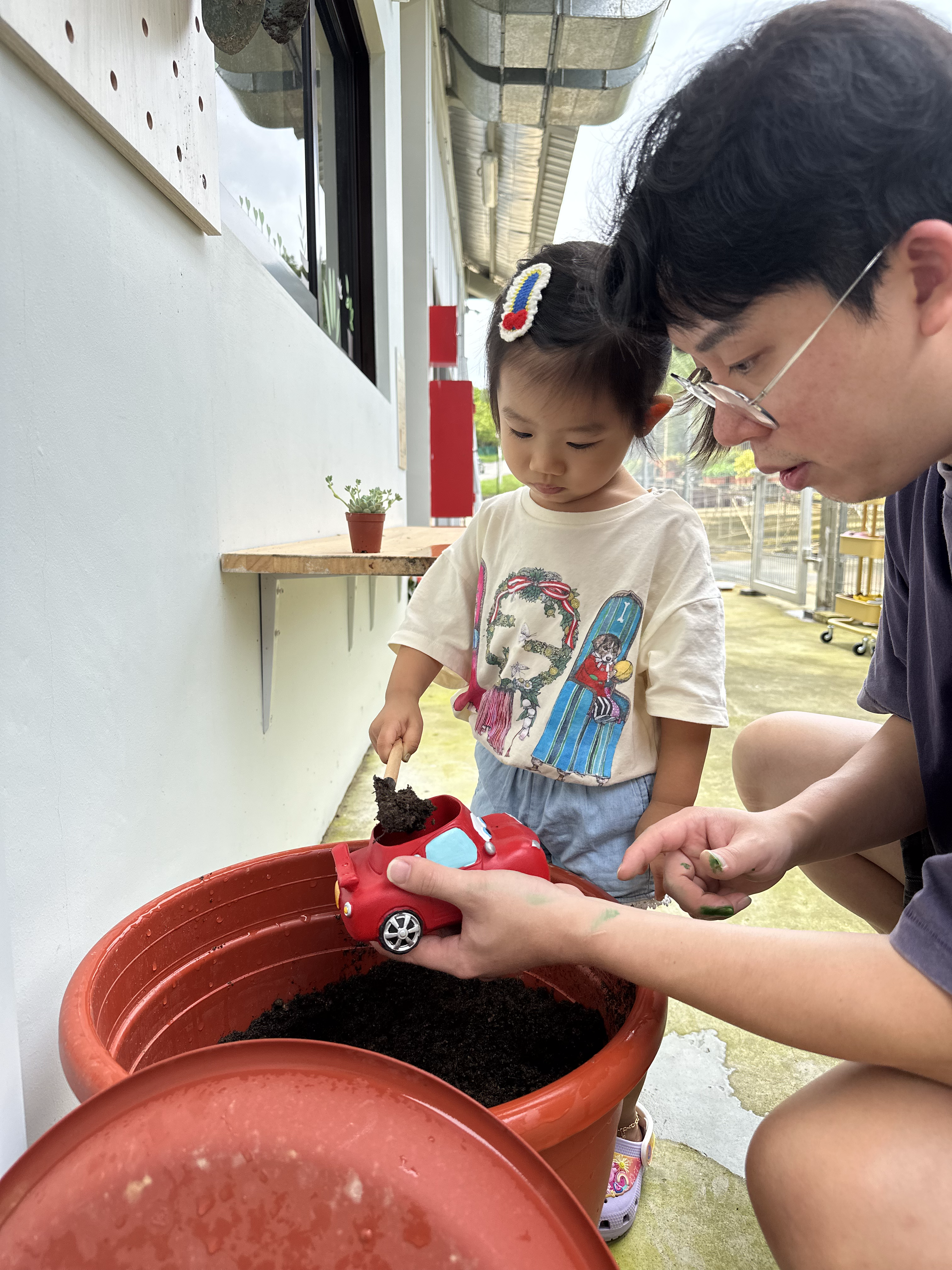 Parent-child planting is an excellent way to bring families closer together while also providing numerous benefits for children. By fostering a love for nature and encouraging healthy habits, this activity helps children develop essential life skills that will serve them well throughout their lives. So, grab your gardening tools and start planting with your children today!
亲子种植是拉近家庭关系的绝佳方式,同时也为孩子们带来许多好处。通过培养对自然的热爱和鼓励健康的习惯,这项活动可以帮助孩子们培养基本的生活技能,这些技能将在他们的一生中受益匪浅。所以,今天就带上您的园艺工具,和您的孩子一起开始种植吧!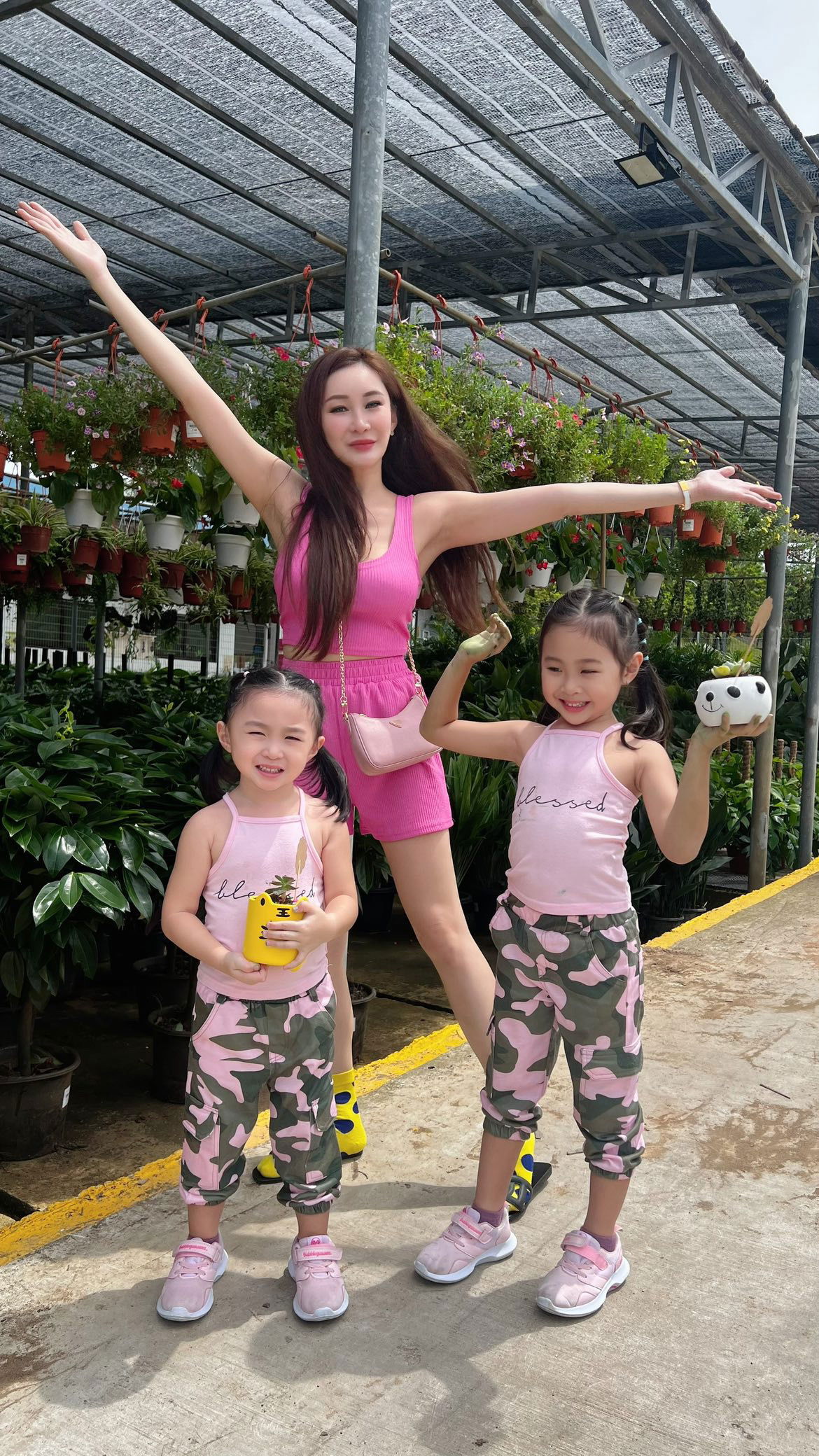 Age group: 1.5 y.o (18 months) and above (Accompanied Adults: Max 2pax )
Available (Saturday and Sunday) Open on public holiday and school holiday.
Time Slots: 11AM - 5PM
Rates: $38/child (two adult no charge)
Duration: (45 -60 min)
In Parent child Planting Experience, we provide you the following 60min of natural world experiences that you and your child can engage in:
Planting - 1 set of Succulent & flower Pot of your kid choice (planting tools are provided).
Introduction of plant nursery - an opportunity for parent/s and child to take a walk at the plant nursery, observe the magnificent flowers around the area, photo taking. Explorer uniform and planting tools will be provided.
SAFETY:
Ensuring the safety of children is a top priority for parents, especially in public spaces where there may be potential hazards. One such place where parents need to be vigilant is the plant nursery, which can be an exciting and fascinating place for children to explore.
However, parents must be aware of the potential risks and take appropriate measures to keep their kids safe.One of the most important things parents can do to ensure their children's safety at a plant nursery is to make sure they do not run.
Running can increase the likelihood of accidents, especially if the children are excited or distracted by the plants around them. Parents should encourage their children to walk slowly and stay close to them at all times.
Another critical safety measure parents can take is to look out for upcoming cars. Plant nurseries may have large vehicles moving around to transport plants or other supplies. It is essential to watch for these vehicles and make sure that children do not play near them or walk in their paths. Parents should also instruct their children to listen for any honks or beeps that may signal the approach of a vehicle.
HYGIENE:
To ensure the safety of the children, parents, and staff, we require you to reschedule your activity if you or your child have the following symptoms:
Fever, flu, or cough
Blister on hands or legs (suspected HFMD)
Suspected of Covid 19
Things to Bring:
Bring additional clothing.
Water bottle
Insect repellent spray, mosquito Patch
Hat/Cap or Raincoat
年龄组:1.5 岁(18 个月)及以上 (陪同成人:最多2人)

可用(周六和周日)公共假期和学校假期开放。

时段:上午 11 点至下午 5 点

价格:$38/儿童(两名成人免费)

持续时间:(45 -60 分钟)

在亲子种植体验中,我们为您提供以下 60 分钟的自然世界体验,您和您的孩子可以参与其中:

1:种植 - 您孩子选择的多肉植物和花盆(提供种植工具)。

2: 植物苗圃介绍 - 让父母和孩子有机会在苗圃散步,观察周围壮丽的花朵,拍照。
安全:

确保孩子的安全是家长们的头等大事,尤其是在可能存在潜在危险的公共场所。父母需要警惕的地方之一是植物苗圃,它可以成为孩子们探索的令人兴奋和迷人的地方。

但是,父母必须意识到潜在的风险,并采取适当的措施来确保孩子的安全。父母可以做的最重要的事情之一是确保孩子在苗圃的安全,就是确保他们不跑。

跑步会增加发生事故的可能性,尤其是当孩子因周围的植物而兴奋或分心时。家长应鼓励孩子慢慢走,并始终靠近他们。

父母可以采取的另一项重要安全措施是留意即将到来的汽车。苗圃可能有大型车辆四处移动以运输植物或其他用品。必须注意这些车辆并确保儿童不会在它们附近玩耍或走在它们的路上。父母还应指导他们的孩子倾听任何可能表示车辆接近的喇叭声或哔哔声。
卫生:

为确保儿童、家长和工作人员的安全,如果您或您的孩子有以下症状,我们要求您重新安排您的活动:

发烧、流感或咳嗽
手脚起水泡(疑似手足口病)
怀疑是 Covid 19


携带物品:

带上额外的衣服。
水壶
驱虫喷雾、蚊贴
帽子/帽子或雨衣