Parents-Child Fishing Experience (Parent bonding activity)

Fish is a big part of nature that children love to explore. In this journey, we will provide you with an unforgettable and enjoyable experience with your child, where you can catch fish in the pond and decorate your fish tank together to bring them home.
鱼是孩子们喜欢探索的大自然的重要组成部分。在这段旅程中,我们将为您和您的孩子提供一个难忘而愉快的体验,您可以在池塘里抓鱼,一起装饰您的鱼缸,把它们带回家。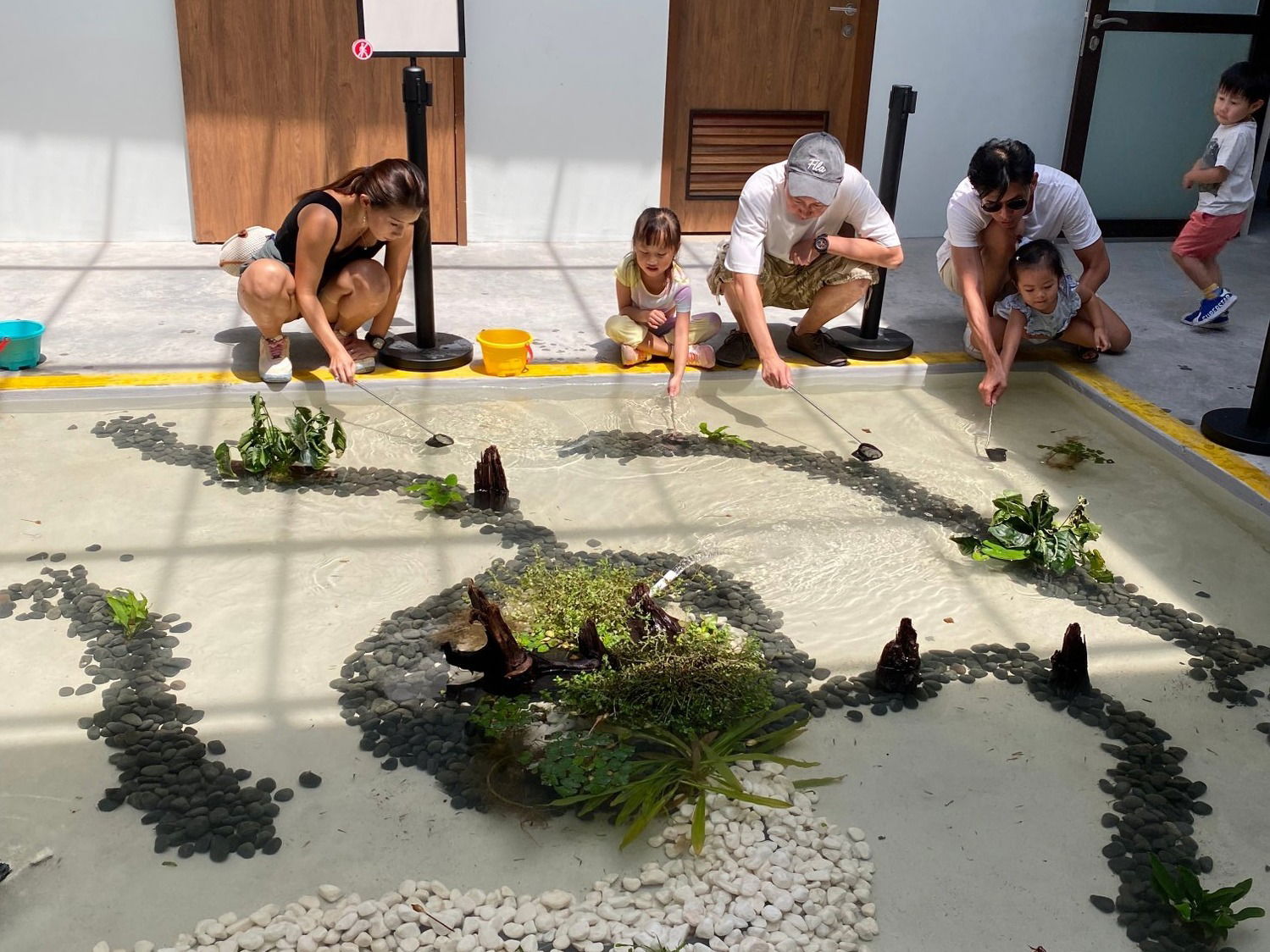 Aside from creating a lifetime memory while fishing, this experience can help your child to develop motor skills, cognitive skills, and eye-hand coordination and boosts their confidence.
除了在钓鱼时留下终生难忘的记忆之外,这种体验还可以帮助您的孩子发展运动技能、认知技能和眼手协调能力,并增强他们的自信心。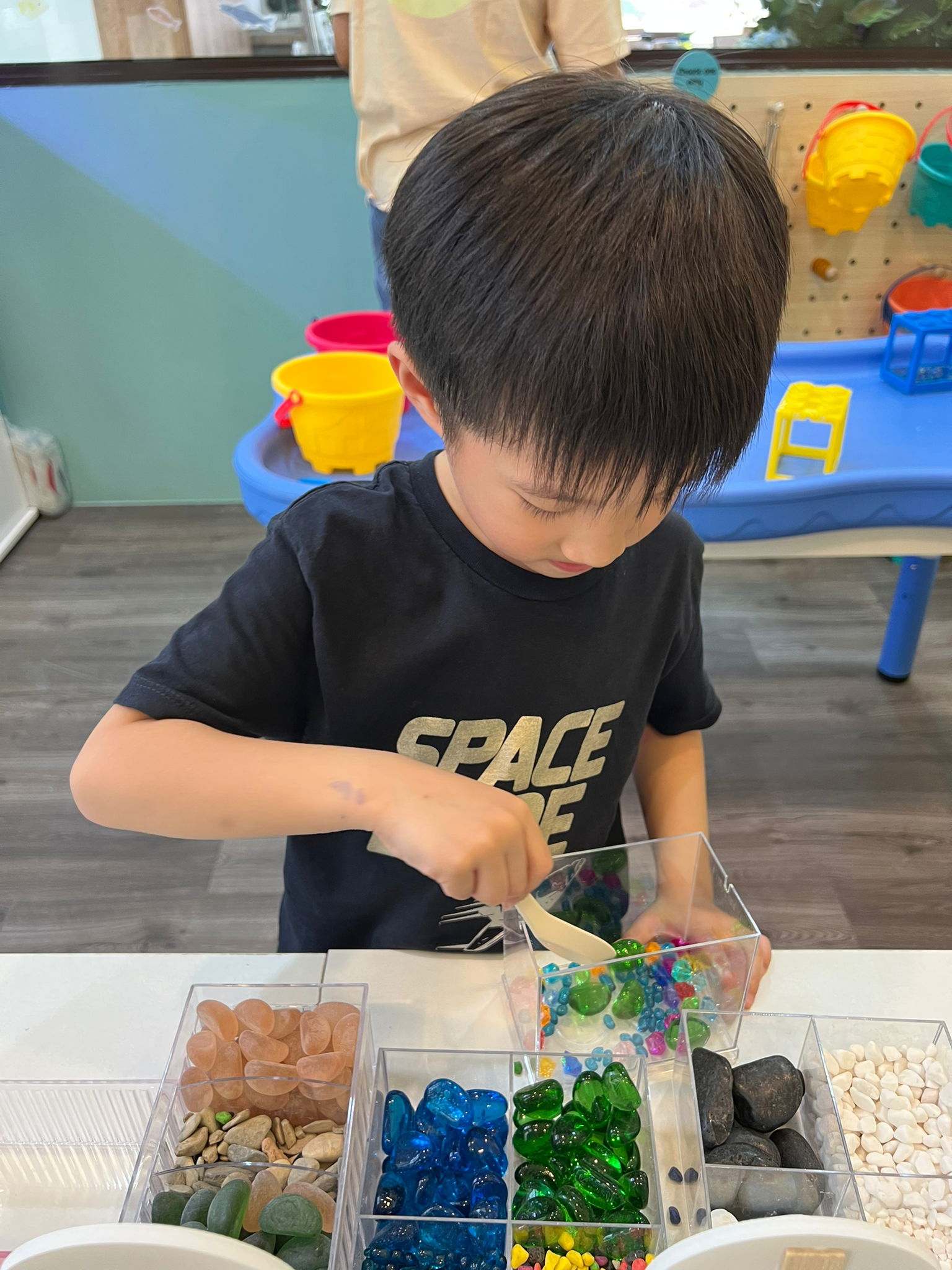 Our fishing pond is stocked with a variety of fish, including guppies, tetra & mollies. These little friends with multiple types of appearances offer excitement and joy for your child.
我们的鱼池设计精美,有各种颜色和鳍形状的小孔雀鱼。这些具有多种外观的小朋友为您的孩子带来兴奋和快乐。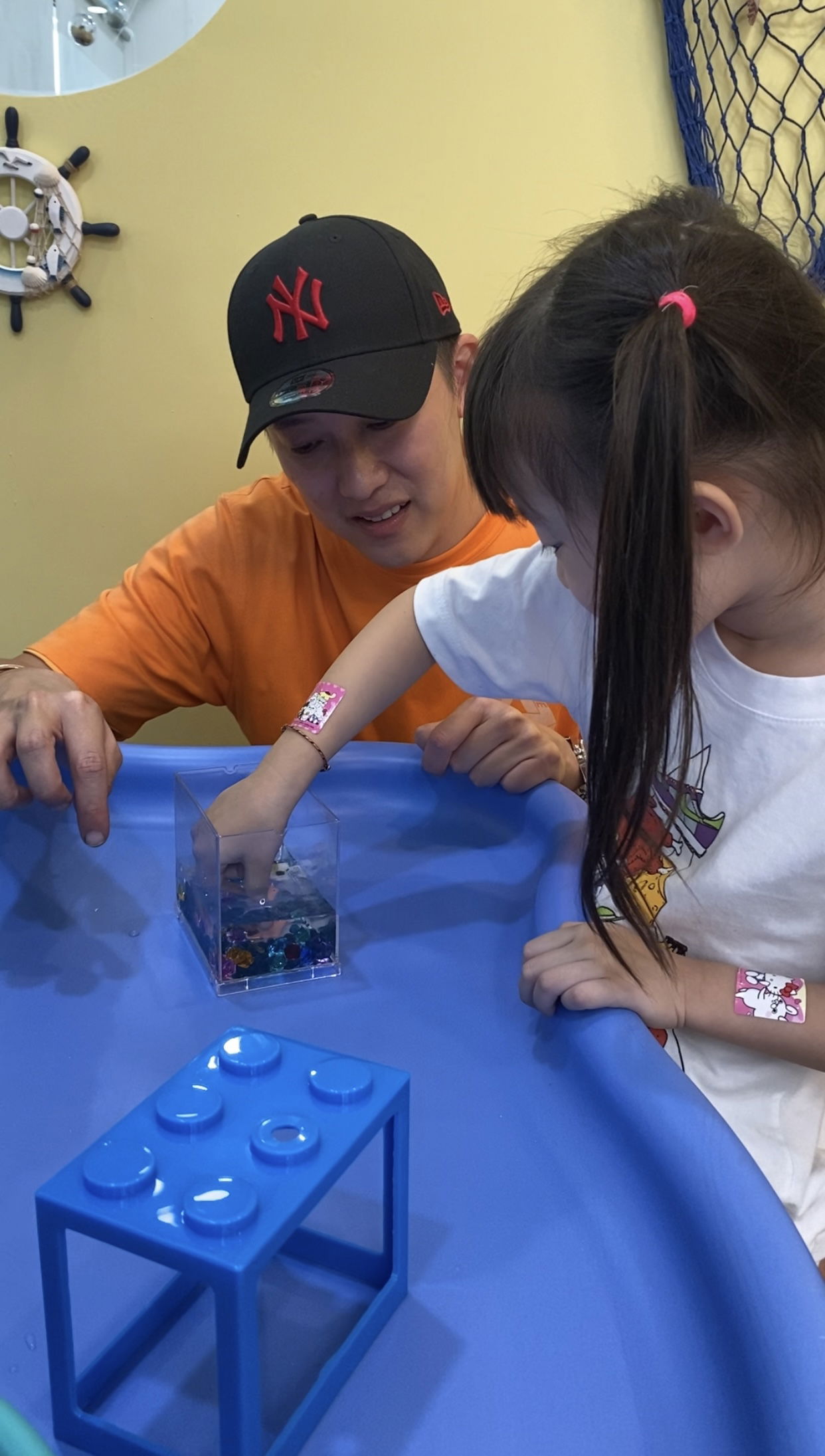 At Parent child fishing experience , designed to provide the ultimate fishing experience for children of all ages! We also include a collectible Lego fish tank and decoration for your child to bring home. Your child can use their creativity to build and design their very own fish tank, collect different color of Lego fish tanks and fishes. We provide all the equipment necessary, including bucket and fish net.
亲子钓鱼体验,旨在为所有年龄段的孩子提供极致的钓鱼体验! 我们还包括一个可收藏的LEGO鱼缸和装饰品,供您的孩子带回家。您的孩子可以利用他们的创造力来建造和设计自己的鱼缸,收集不同颜色的LEGO鱼缸和鱼。我们提供所有必要的设备,包括水桶和鱼网
Age group: 1.5 y.o (18 months) and above (Accompanied Adults: Max 2pax )
Duration 60min, Available (Saturday and Sunday)
Time slot: 10.30am to 6pm
May open on public holiday and school holiday.
Under the DIY Option:
RATE: $38/HOUR
1: DIY KIT -Include 2-3 fishes, a collectable LEGO fish tank of your choice, rocks, sand and figurine for decoration.
The maximum number of fishes allowed to be brought home is 6.
Fake fish will be provided as an alternative if you prefer not to take real fishes home.
Under the (NO DIY) Option:
RATE: $20.00/HOUR
1: Your child can bring home the fishes (plastic container will be given) OR
2: Your child can go for catch and release option, to encourage the kids, we will offer mini prizes etc. stickers and mini figuring when they caught and release the fishes.
The maximum number of fishes allowed to be brought home is 6.


SAFETY AND HYGIENE:
To ensure the safety of the children, parents, and staff, we require you to reschedule your activity if you or your child have the following symptoms:
Fever, flu, or cough
Blister on hands or legs (suspected HFMD)
Suspected of Covid 19
Things to Bring:
Bring additional clothing.
Water bottle
Insect repellent spray, mosquito Patch
---
年龄组别:1.5岁(18个月)及以上 (陪同成人:最多2人)
时长60分钟,有(周六和周日)
时段:10.30am 至 6pm
可于公众假期及学校假期开放。
在 DIY 选项下:
费率:$38 /小时
1:DIY套件 - 包括2-3条鱼,您选择的可收集的乐高鱼缸,岩石,沙子和装饰小雕像。
在(无DIY)选项下:
费率:$20.00 /小时
1:您的孩子可以将鱼带回家(塑料盒将给予)或
2:您的孩子可以选择捕获和释放, 为了鼓励孩子们,我们将提供迷你奖品等。贴纸和迷你图,当他们捕获和释放鱼时。
安全卫生:
为了确保儿童、家长和工作人员的安全,如果您或您的孩子出现以下症状,我们要求您重新安排活动:
发烧、流感或咳嗽手或腿上出现水疱(疑似手足口病)疑似COVID19
携带物品:
带上额外的衣服。水瓶驱虫喷雾,蚊子贴片