Jungle Theme (Parent bonding Activity)
Parent-child interaction plays a significant role in a child's life. Interaction between a parent and a child helps to enhance language development.
It enables the child to socialize and enhances the relationship values and skills. As we all know, Language development is the backbone of academic as well as social and vocational success.
亲子互动在孩子的一生中扮演着重要的角色。父母与孩子之间的互动有助于促进语言发展。
它使孩子能够社交并增强关系价值和技能。众所周知,语言发展是学业、社会和职业成功的支柱。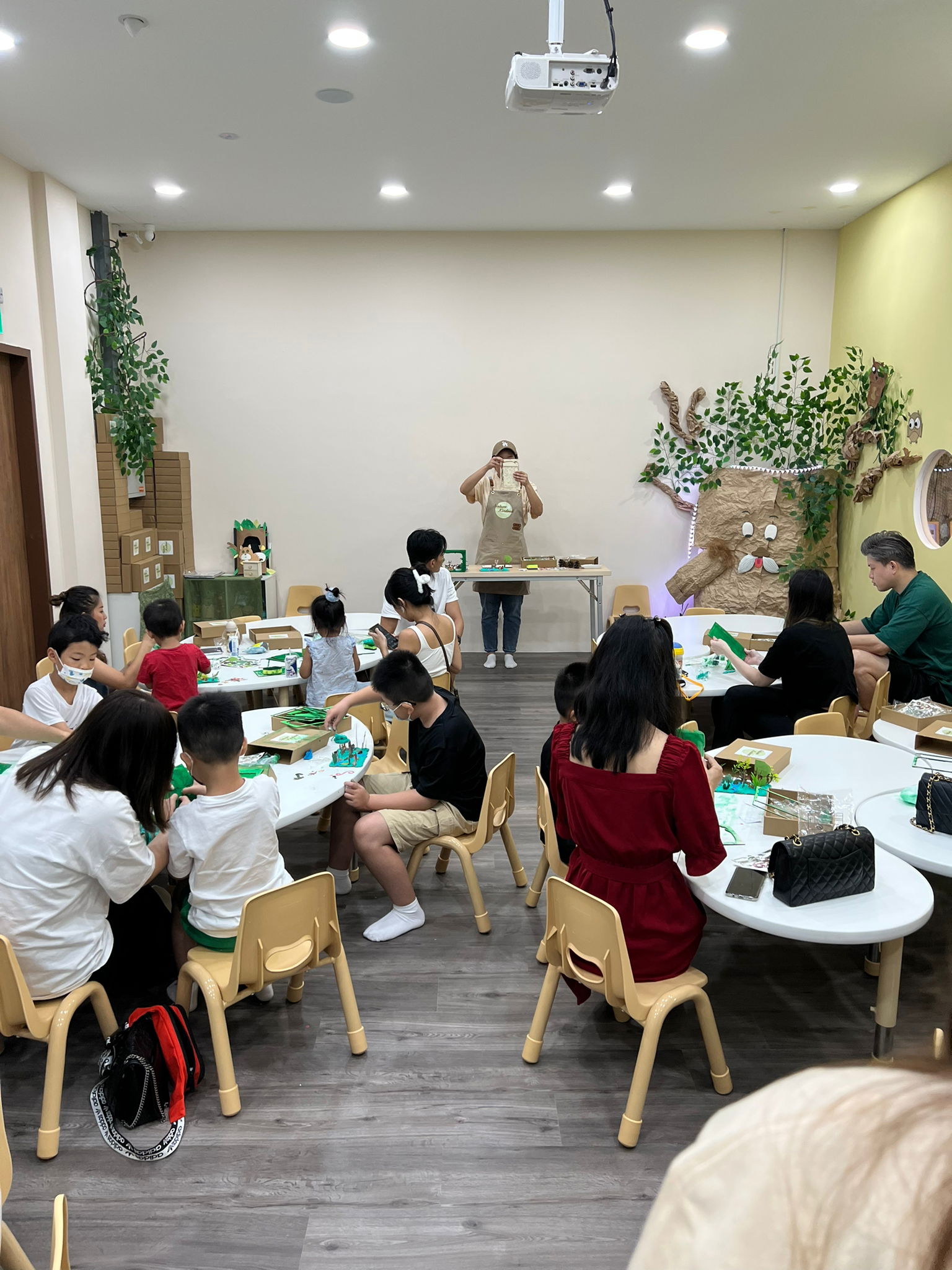 Parents are the primary people who interact with the children consistently. Nature Kindred allows you to expand your understanding of your child's engagement with the natural world beyond the scope of play.
父母是始终与孩子互动的主要人。 在大自然親子館,让您可以扩展您对孩子与自然世界的互动的理解,超越游戏的范围。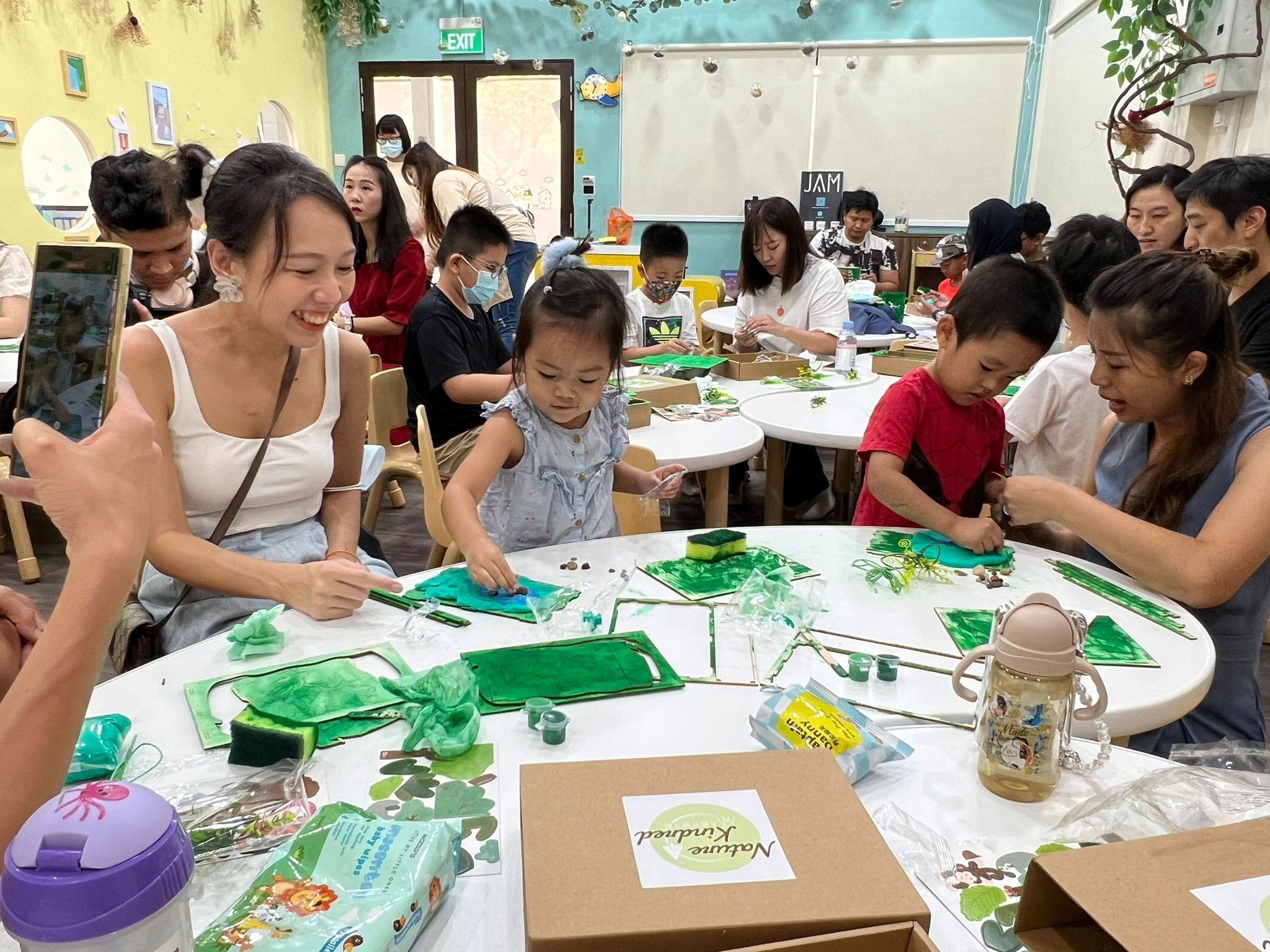 We believe that children and nature have always been connected, and we are all connected to the natural world. Nature is one of the best learning environments for your child to explore, discover, play, investigate, and enjoy.
我们相信儿童与自然始终相连,我们都与自然世界相连。大自然是您孩子探索、发现、玩耍、调查和享受的最佳学习环境之一。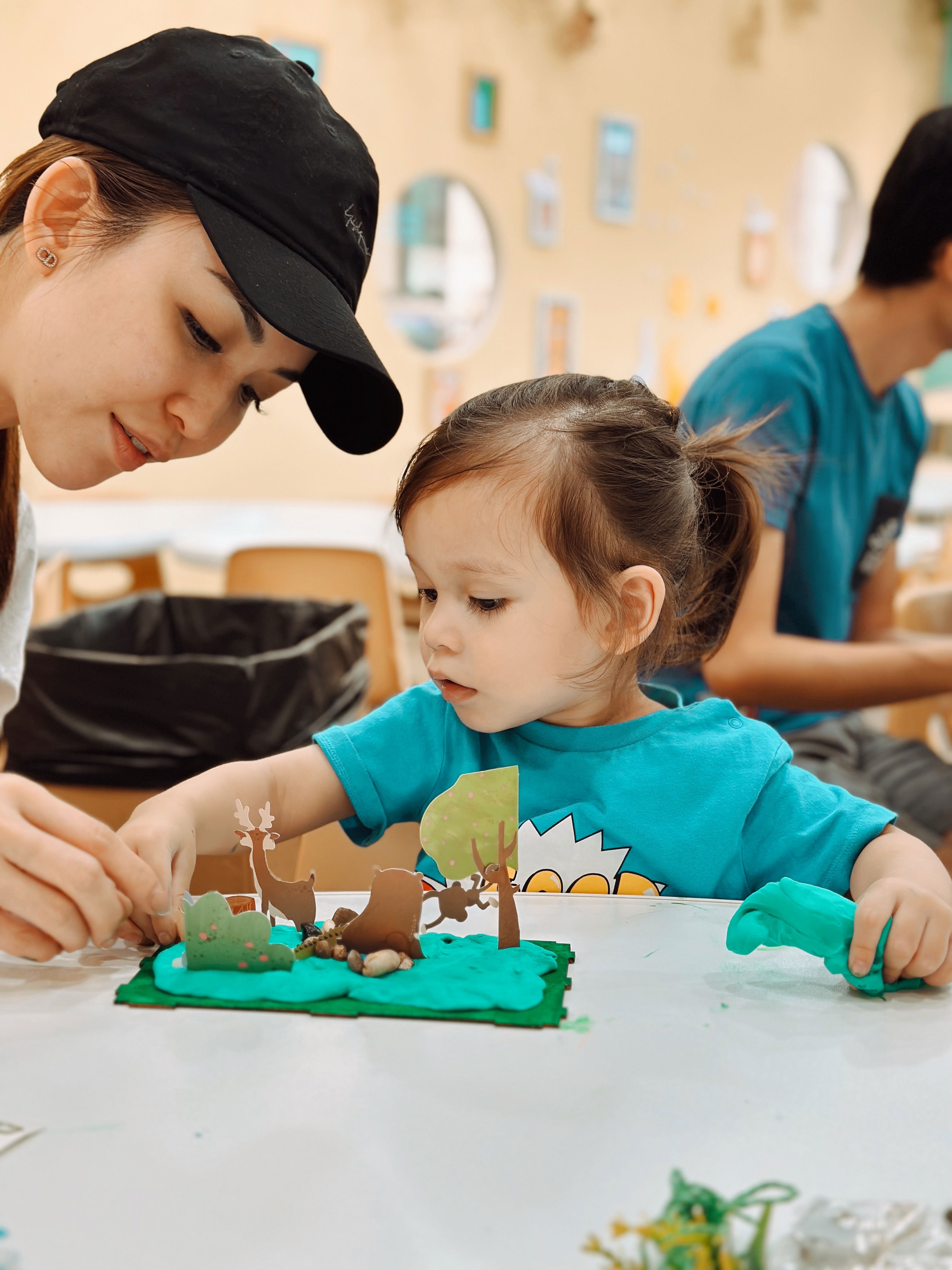 Our parent-child bonding class is a fun-filled and educational experience for both parents and their children.
The class is led by an experienced teacher who is dedicated to promoting family bonding through nature activities.
During the class, the educator will provide engaging and interactive storytelling sessions that will capture the imagination of the children.
The art and craft activities are linked to the storytelling, enabling children to express their creativity and imagination.
Parents are encouraged to participate in the activities, allowing them to bond with their children while also exploring their creative abilities. The class also includes a visit to a plant nursery where the children will get to see different types of plants and their unique features.
The parent-child bonding class is a great way for parents and their children to spend quality time together while learning new skills and exploring the world around them. It is an experience that will create lasting memories and strengthen the bond between parent and child.
我们的亲子联谊课程对父母和他们的孩子来说都是一次充满乐趣和教育的体验。该课程由一位经验丰富的老师领导,他致力于通过自然活动促进家庭纽带。在课堂上,教育工作者将提供引人入胜的互动讲故事课程,以捕捉孩子们的想象力。
艺术和手工艺活动与讲故事有关,使孩子们能够表达他们的创造力和想象力。鼓励家长参与这些活动,让他们与孩子建立联系,同时探索自己的创造能力。该课程还包括参观植物苗圃,孩子们将在那里看到不同类型的植物及其独特功能。
亲子联谊班是父母和孩子在学习新技能和探索周围世界的同时共度美好时光的好方法。这种体验将创造持久的回忆并加强父母与孩子之间的联系。


In Nature Kindred, we provide you the following 80 minutes of natural world experiences that you and your child can engage in:
Introduction
Concept Presentation
Storytelling: A facilitator conducts the storytelling for the whole group and guides you along the activity.
Mission Art & Craft - an opportunity for every parent to work with their children.
Introduction of plants - an opportunity for parent/s and child to take a walk at the plant nursery, observe the magnificent flowers around the area, photo taking.


The theme and concept which is related to the story and art & craft for this interaction will be changed every 3 months so parents and child can get to have a new and enjoyable experience together.
Rate: (2 adults & 1 child) $99.00
Duration: 80 minutes
Workshop available (Saturday & Sunday) Open on school holiday and public holiday
Mandarin Educator 10.30am / English Educator 1pm
Age group: 2 y.o - 12 y.o
Add on:
one child without material $20
one child with material $38
Material Include: 1 set of Art & craft box
(Additional kid below 2 y.o is free)


Join our one day pass offer! With this pass, you and your family can enjoy four exciting activities for the price of $188.00, which includes two adults and one child.
---
SAFETY AND HYGIENE:
To ensure the safety of the children, parents, and staff, we require you to reschedule your activity if you or your child have the following symptoms:
Fever, flu, or cough
Blister on hands or legs (suspected HFMD)
Suspected of Covid 19
Things to Bring:
Socks are required to be worn on the premises
Water bottle
Insect repellent spray, mosquito Patch
Additional t shirt
---




在大自然親子館
中,我们为您提供以下 80 分钟的自然世界体验,您和您的孩子可以参与其中:
1:介绍
2:概念介绍
3:讲故事:主持人为整个小组讲故事,并指导您完成活动。
4:Mission Art & Craft——每位家长与孩子一起工作的机会。
5:植物介绍——让父母和孩子有机会在植物苗圃散步,观察周围壮丽的花朵,拍照。

与故事和艺术工艺相关的互动主题和概念将每 3 个月更换一次,让父母和孩子一起获得新的愉快体验
费用:80 分钟(2 名成人和 1 名儿童)99SGD
中文教育家上午10时30分,3时 / 英语教育家下午1时

可上课(周六和周日)年龄组 2 岁至 12 岁 (学校假期和公众假期开放)

添加在

一个没有材料的孩子 $20

一个带材料的孩子 $38

材料包括:工艺美术和多肉植物
(额外的2岁以下儿童免费)

加入我们的一日通票优惠!凭此通票,您和您的家人可以以188.00的价格享受三项令人兴奋的活动,包括两名成人和一名儿童。



安全与卫生:

为确保儿童、家长和工作人员的安全,如果您或您的孩子有以下症状,我们要求您重新安排您的活动:

发烧、流感或咳嗽
手脚起水泡(疑似手足口病)
怀疑是 Covid 19


携带物品:

进入场地必须穿袜子
水壶
驱虫喷雾、蚊贴
附加 T 恤