Nature Science Exploration (Drop off Program)
Nature Science education is known to be beneficial to children in fostering a lifelong love of science, giving children a basic grounding in scientific concepts and thinking, and supporting the development of other skills - communication, creativity, critical thinking, and collaboration.
众所周知,自然科学教育有利于培养孩子对科学的终生热爱,为孩子提供科学概念和思维的基础,并支持其他技能的发展——沟通、创造力、批判性思维和协作。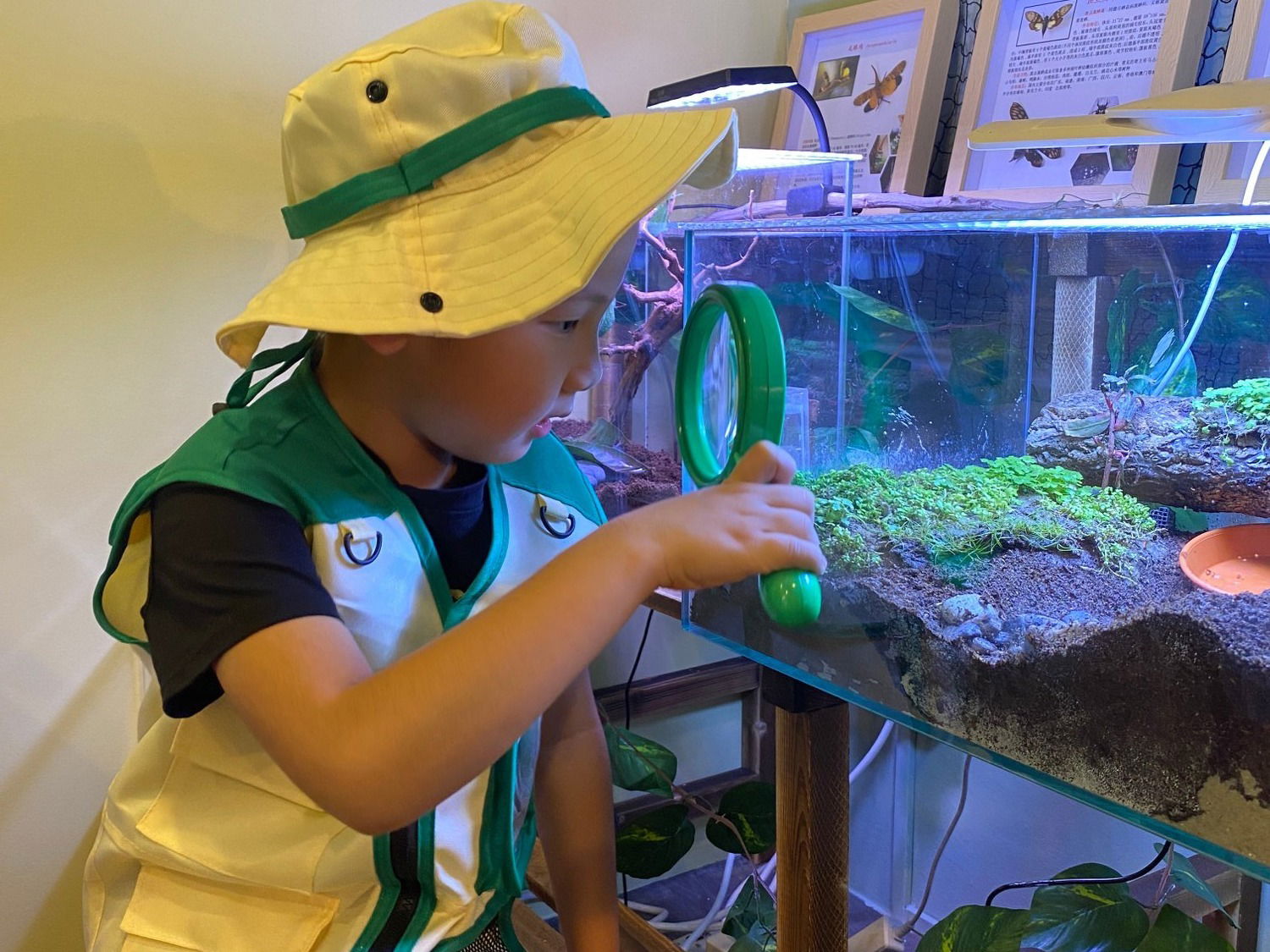 All activities will be designed by our educator for different age group to encourage curiosity, creativity, and critical thinking skills. Children will have the opportunity to explore the natural world around them in a hands-on and engaging way. At Nature Science Enrichment, we believe that children learn best through play and discovery, and our activities are designed to foster a love for nature and science in all children.
所有活动将由我们的教育工作者为不同年龄段的设计,以鼓励好奇心,创造力和批判性思维能力。孩子们将有机会以动手和引人入胜的方式探索周围的自然世界。在自然科学,我们相信孩子们通过游戏和发现学习得最好,我们的活动旨在培养所有孩子对自然和科学的热爱。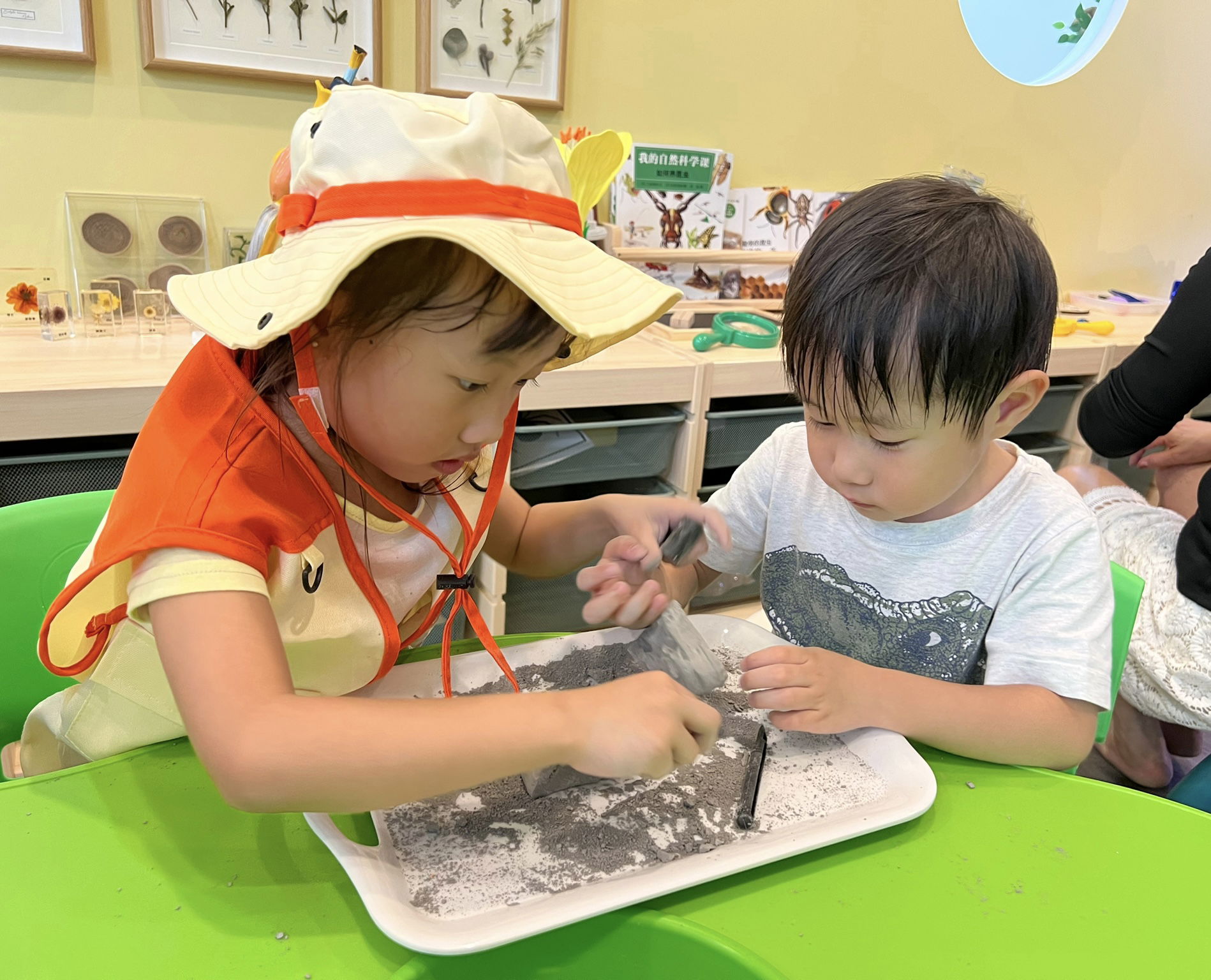 Our young explorers will get various opportunities to engage in hands-on learning experiences through discovery with science, nature, insects, and plants.
The Exploration Area consists of natural materials, science games, live insects, life cycles, experiments, flowers, and many more!
我们的年轻探险家将获得各种机会,通过对科学、自然、昆虫和植物的探索,参与实践学习体验。
探索区包括天然材料、科学游戏、活体昆虫、生命周期、实验、花卉等等!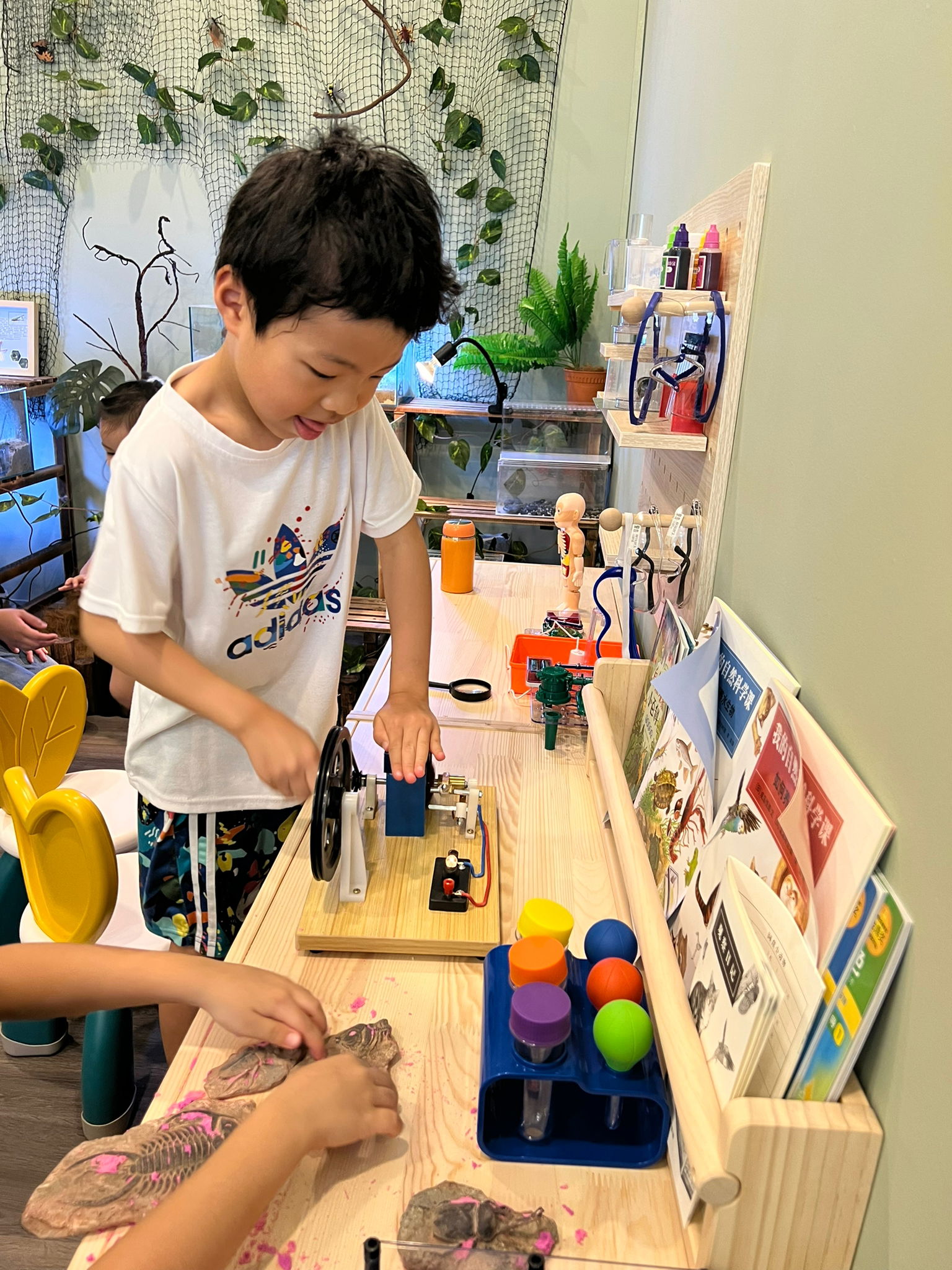 Some examples of nature science activities for different age groups include:
(1–3-year olds), the activities will focus on nature science interactive toys & exploring textures in nature, such as feeling the bark of a tree or the petals of a flower. Collect natural materials like leaves, flowers, and sticks to create art projects. Talk about the colors and shapes you see and how they relate to the natural world. Butterfly life cycle - Show the child butterfly's life cycle and explain the different stages. Play recordings of different animal sounds and have the child guess which animal they are hearing.
(1-3岁),活动将侧重于自然科学互动玩具和探索自然中的纹理,例如感受树皮或花瓣。 收集树叶、花朵和棍棒等天然材料来创建艺术项目。谈论你看到的颜色和形状,以及它们与自然世界的关系。蝴蝶生命周期 - 展示儿童蝴蝶的生命周期并解释不同的阶段。 播放不同动物声音的录音,让孩子猜测他们听到的是哪种动物。
(4–12-year olds), the activities will focus on more advanced scientific concepts, combine with different types of nature science experiment such as creating a homemade volcano or studying the life cycle of an insect. Observing and identifying different plants and animals in nature, using binoculars or magnifying glasses. Studying ecosystems and food webs in nature, including learning about predator/prey relationships and how energy flows through a system. Investigating renewable energy sources, such as hand on a wind turbine or solar panel.
(4-12岁),活动将侧重于更先进的科学概念,结合不同类型的自然科学实验,如创建自制火山或研究昆虫的生命周期。使用双筒望远镜或放大镜观察和识别自然界中的不同植物和动物。研究自然界中的生态系统和食物网,包括了解捕食者/猎物的关系以及能量如何在系统中流动。研究可再生能源,例如风力涡轮机或太阳能电池板。
As your child is busy exploring and discovering the natural world, parents can savour a cup of tea at the cafe outside while enjoying the beauty of the environment.
当您的孩子忙于探索和发现自然世界时,父母可以在外面的咖啡厅品尝一杯茶,享受环境的美景。这种探索每小时可以在一组 7 个孩子中完成。年龄范围可达 12 岁。在这次探索中,只允许儿童进入场地。
---
RATES
This exploration can be done in a group of 7 children per hour. (1-2 Educator)
In this exploration, only children are allowed inside the premises. (Drop off Program)
Class available (Saturday and Sunday) (May open on Public & School holiday)
Age group from 1.5 y.o (18 months) - 12 y.o.
Rates: $48 per lesson (60min)
As a way of showing our appreciation to our customers, we also offer exclusive packages that provide your kids with even more opportunities for nature science enrichment.
Nature science enrichment package (buy 10 lesson get 2 lesson free) at only $480.00 net.
CLICK TO LEARN MORE ABOUT OUR PACKAGE
---
SAFETY AND HYGIENE
To ensure the safety of the children, parents, and staff, we require you to reschedule your activity if you or your child have the following symptoms:
Fever, flu, or cough
Blister on hands or legs (suspected HFMD)
Suspected of Covid 19
Things to Bring:
Socks are required to be worn on the premises.
Water bottle
Insect repellent spray, mosquito Patch
费用:一节课 $48(60分钟)


可上课(周六和周日)
(年龄组为1岁至12岁)


为了表达我们对客户的感激之情,我们也有提供独家配套,为的孩子提供更多自然科学的机会。

自然科学配套(买12节送2节课)$480.00

我们的自然科学配套装旨在为孩子们提供一种引人入胜的互动方式来了解他们周围的自然世界。我们的教育工作者将安排不同年龄段的人计划各种活动和实验,确保所有孩子都受到挑战和启发。


安全与卫生:

为确保儿童、家长和工作人员的安全,如果您或您的孩子有以下症状,我们要求您重新安排您的活动:

发烧、流感或咳嗽
手脚起水泡(疑似手足口病)
怀疑是 Covid 19



携带物品:

进入场地必须穿袜子
水壶
驱虫喷雾、蚊贴