At Nature Kindred, we specialize in crafting enriching field trips and excursions tailored for children aged 18 months to 10 years old. Our mission is to provide an unforgettable blend of education, family bonding, hands-on activities, and a deep connection with nature. We understand that young minds are like sponges, eager to absorb knowledge and experiences that shape their understanding of the world.
Therefore, our programs are carefully designed to incorporate educational themes that spark curiosity and foster learning in a fun and engaging way. Our excursions are thoughtfully structured to ignite the imagination and encourage a love for learning.
Hands-on activities are a cornerstone of our programs. We firmly believe that children learn best by doing. Our excursions feature interactive activities that allow children to get their hands dirty, explore, experiment, and discover. From planting seeds in our plant nursery to observing wildlife in their natural habitat, we provide opportunities for hands-on learning that inspire curiosity and creativity.
At Nature Kindred, we believe that every child deserves the chance to explore, learn, and grow in a nurturing and enriching environment.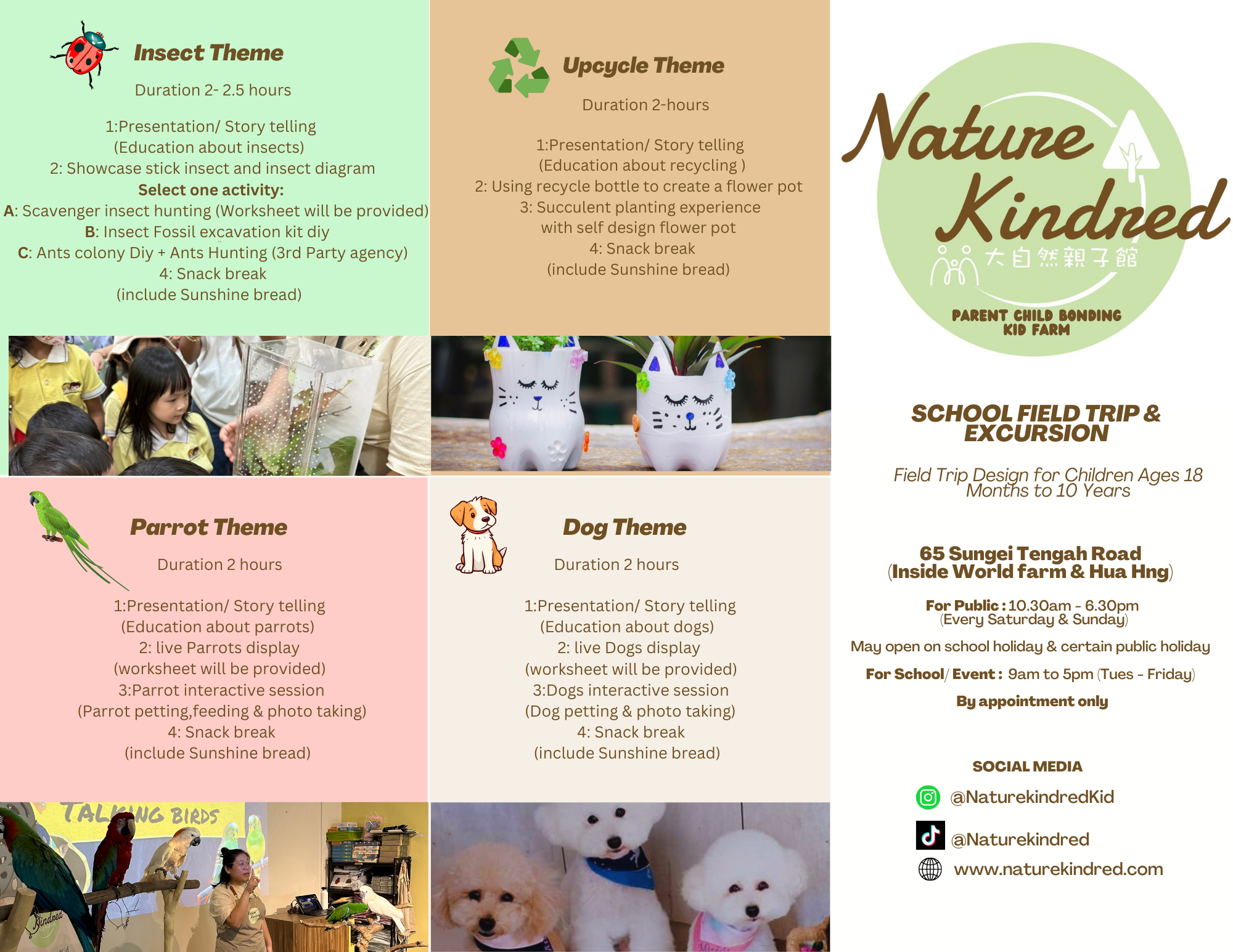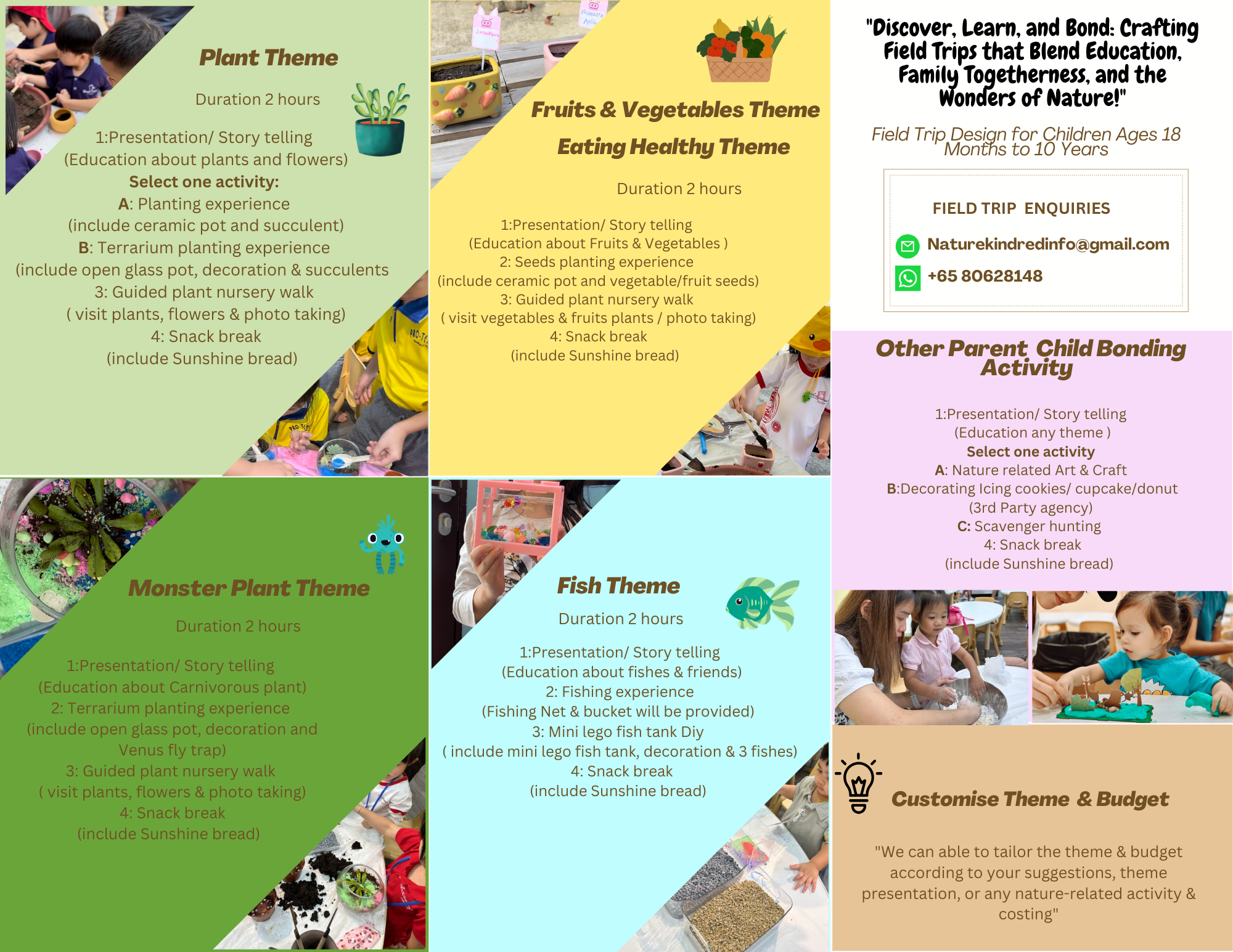 For field trip inquiries, kindly reach out to us via email at Naturekindredinfo@gmail.com or through WhatsApp at +65 80628148. To assist you further, please furnish the following details:
School/organization name
Field trip theme
Age group
Number of children attending